location: Home > Products > LED tube poultry farm
T12dimmer led tube light
IP67 Waterproof T12led tube light

LED Poultry Light-Broiler LED Poultry Lighting

Product Detail
1) Order number:
2) Order detail: T12-1200mm/1500mm/1800mm-23-35W-5000K-Clear cover/Milky cover-Dimmable-Waterproof IP67-180-260Vac-Flicker free-180degree
3) Wide lighting angle 1800degree LED tube poultry farm LED Light
4)T12 LED tube chicken farm lighting is mainly used in chicken farm, carpacking, pig houses, hen house, Poultry farm.
5)Waterproof LED tubemake in full PC pipe with silicone ring. Resistant to some cleaning chemicals
6)Dimmable LED tube0-100% to simulate sunrise and sunset.
7)Flickering Free LED chicken light with PWM 0Hz output, As the chickens can be visible the lights lower than 205Hz (means 205 frame / per second).
8) LED Chicken farm lightingis certificated by SAA, CE, ROHS, IP67.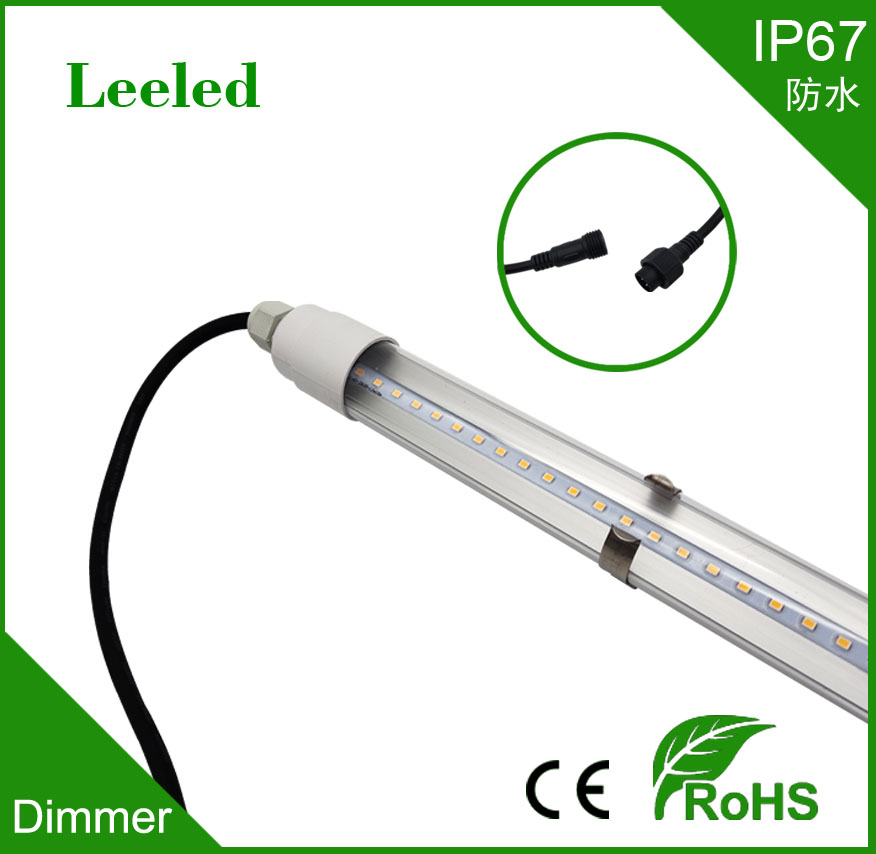 Product name LED tube poultry farm
Order No. (5000K-B-Clear cover)
Power; 18w,20w 23-35W
LED driver Dimmable, 80-160v/180-260Vac, 0Hz, Flicker free
Dim ;Dimming from 0-100%,Lighting brightness from 1 to 100%
Dimenstion T12 tube, OD32mm, Length 1200mm/1500mm/1800mm
Color; 4700-5300K/2600K
Cover; Clear cover/Transparent cover
Beam Angle ;180degree
Certification; FCC, CE, ROHS, IP67
Warranty ;3years

keywords:Waterproof led tube light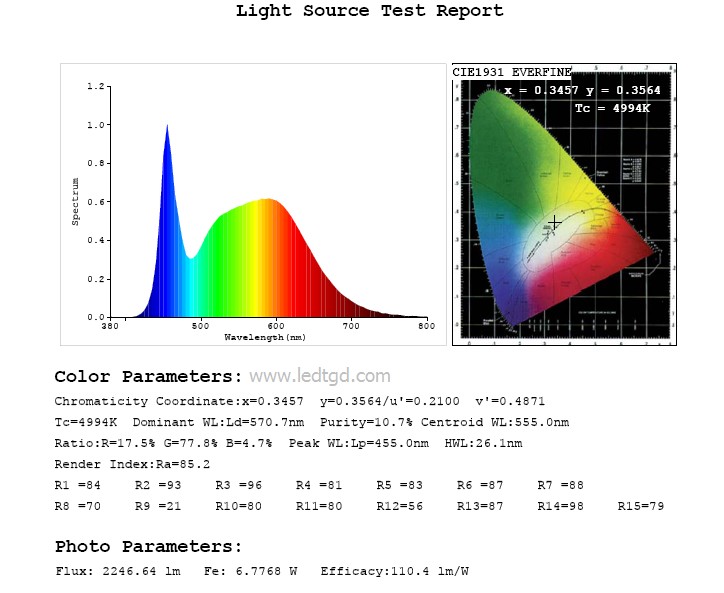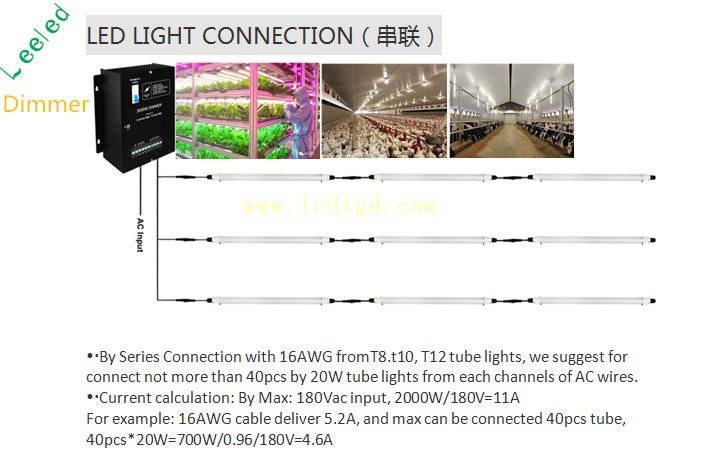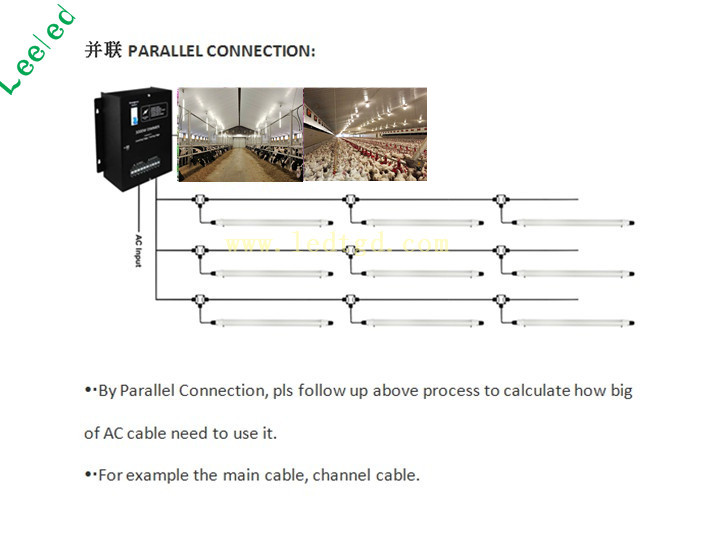 T12 LED Dimmer lamp,Chicken farm light, LED lights for poultry ,broiler lights,led plant grow light,Emergency led tube light,dimmer led bulb light,LED strip light,shenzhen leeled technology co., LTD.